About Me
---
My name is Cord Rehn and I'm feeling my age at a ripe, old 26...
I am one of the many independent developers out there, though I prefer the term homebrew enthusiast. It pays homage to my self-taught, software engineering roots as a PSP homebrew developer for years back when I was 13 under the pseudonym, SG57 - see here for just some of my released PSP homebrew projects over the years.
♦ ♦ ♦
In my spare time, I gradudated from Eastern Washington University in 2015 with a Bachelors in Computer Science degree.
Personally, college felt like a test to prove that I have the capacity to learn something that I might then apply in the industry, all while being employed in that very industry at a local software company, Next IT.
About SG57 Productions
---
Right now, we are conceptualized, designed, developed, deployed, and maintained solely by myself.
SG57 Productions has been around since 2006 in the sense that I, under the internet alias SG57, have been developing software since then.
From 3D modelling to 2D sprite creation to Lua & AHK scripting to C/C++ & Java homebrew to .NET tooling to SQL databasing to Android & iOS mobile apps to .NET web apps & services. I've become a jack-of-all-trades having touched on everything from client-to-server-to-backend-to-tooling-to-testing over the years out of necessity.
♦ ♦ ♦
Actually, this very website is a product of mine.
I needed a community forum to give a home to my past, present, and future works.
I needed an integrated web app for users to manage, rate, and share their custom level creations for Simply Impossible with a REST API service for the app to use in-game.
I needed a web service to manage the submitted feedback from within my Android apps, such as Dashboard for Tesla and Simply Impossible.
With zero Web or ASP.Net knowledge or experience whatsoever, I began development in early March of 2015 while working full-time at Next IT. After a month-and-a-half of concurrent self-education and development, the site was finished by mid-April.
Other Software
---
Here is an incomplete list of just some of the other software I remember I created over the years.
Next Big Project
---
I am seeking a passionate 3D modeller with a love for RPGs to resurrect a legacy project of mine on today's platforms. I have a tremendous amount of ideas, but have always been constrained by my resources (or lack thereof). We can negotiate the terms of your compensation.
♦ ♦ ♦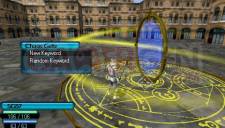 ---